International Nonbinary People's Day was first celebrated on 2012 with an aim to celebrate and focus on nonbinary people, their successes and contributions to the world and their issues. The day takes place during Non-Binary Awareness Week from July 11th to July 16th for 2022.
Continue reading

"Today is International Nonbinary People's Day"
Established in 1997, National Postal Worker Day is annually celebrated on July 1st. This is a day to appreciate and thank the numerous men and women that work consistently and diligently to help us send and receive all of our mail and packages. These employees suffer some of the harshest working conditions, yet continue to persevere six, even seven, days a week.
Continue reading

"Today is National Postal Worker Day!"
Today is National #HIVTestingDay. HIV testing is self-care because knowing your status gives you powerful information to help stay healthy. There are more HIV testing options than ever before. Choose a test and choose to take care of you: https://bit.ly/3ysRu4k. #StopHIVTogether
On June 27, 2022, the National Center for PTSD is launching National PTSD Screening Day, encouraging Veterans and others who've experienced trauma to start the conversation about recovery. Learning whether you have symptoms that might be PTSD is an important step to getting the treatment you deserve.
What is PTSD?
PTSD is a mental health problem that some people develop after experiencing or witnessing a life-threatening event, like combat, a natural disaster, a car accident or sexual assault. While most people experience trauma, not all of them develop PTSD.
After a trauma, it's common to relive the traumatic event, avoid reminders of it, have more negative thoughts and feelings, or feel on edge or on the lookout for danger.
People who experience these symptoms longer than a month may have PTSD. While the only way to know for sure is to talk to a professional, like a primary care doctor or mental health care provider, there are self-screen questionnaires for PTSD.
What is a PTSD Screen?
A PTSD screen, or screening questionnaire, is a short set of questions. The screen helps you understand if your feelings and behaviors are related to PTSD. One screening questionnaire is the Primary Care PTSD Checklist, or PC-PTSD-5. The PC-PTSD-5 is only five questions. After confirming you experienced a serious trauma, it asks how that event may have affected the way you've felt or acted in the past month.
After taking the PC-PTSD-5, you add up your "yes" answers. If your score is three or more, you may have PTSD. The next step is to schedule an appointment to speak with a health care provider.
If you answered yes to one or two questions, and are bothered by your symptoms, you can still make an appointment. A health care provider can help you make a plan to manage the things that continue to bother you since the trauma.
Next Steps
While June 27th is PTSD Screening Day, the PTSD self-screen is always available, so you don't need to wait. If the results of your screen suggest you may have PTSD, you'll need to find a mental health care provider. There are Veteran-specific services at every VA Medical Center. And if you're not sure how to start the conversation with a provider, you can tell them you completed a PTSD screen or take a copy with you.
Helpful Resources
If you're not ready to reach out to a provider, there are resources that can help you learn more. The Understanding PTSD and PTSD Treatment booklet is a good place to start. You can also hear from Veterans who turned their lives around with PTSD treatment at AboutFace. The Veterans who share their stories on the site have been there.
Maybe you are concerned about a family member or friend. If you've noticed symptoms of PTSD or a change in behavior, you can encourage them to screen for PTSD or support them as they go through treatment for PTSD. The Understanding PTSD: A Guide for Family and Friends booklet may be helpful.
Friends & Family Can Be a Great Source of Comfort & Support
"Oftentimes family and friends will notice a change in a trauma survivor, and they can be a great source of comfort and support," says Dr. Paula Schnurr, executive director of the National Center for PTSD. "It's very common for Veterans to enter treatment because of their family."
No matter what type of trauma you experienced or when you experienced that trauma, treatment can help. If you think you're experiencing symptoms of PTSD, take the self-screen and reach out to a provider today.
As Army Veteran Penny Anderson notes, "Regardless of how you may have gotten PTSD, you have the ability to go and get help. And to do that, you're going to set yourself free. You're going to have the life that you deserve."
Visit the National Center for PTSD's website to learn more about PTSD treatment, PTSD Awareness Month, and PTSD Screening Day.
Check out the SITREPs Mental Health page for additional resources. Make The Connection also has information on PTSD for military and Veterans.
Additional Reading
How Does Trauma Affect LGBTQIA+ Communities?, Psych Central
PTSD: It Comes With the Territory If You're LGBT, The Advocate
Trauma, Discrimination and PTSD Among LGBTQ+ People, National Center for PTSD
Trauma And The LGBTQ Community: An In-Depth Look, No Matter What Recovery
The selection of June 5 for this annual observance coincides with the anniversary of the first official reporting of what became known as the AIDS epidemic on June 5, 1981. When the CDC [Centers for Disease Control and Prevention] first reported on five cases of a mysterious disease affecting young gay men. June 5, 1981 is considered the start of the AIDS pandemic.
Today, HIV Long-Term Survivors (HLTS) represent a diverse group of people diagnosed with HIV before the advent of Highly Active Antiretroviral Therapy or HAART in 1996. We make up about 25% of all people living with HIV and AIDS. 1.2 million people are living with HIV in the U.S. That makes about 300,000 long-term survivors, defined as individuals who acquired HIV before 1996 and the introduction of HAART.
Often overlooked, HLTS includes people born with HIV or who acquired the virus as babies and are now in their 30s and 40s. HLTS are also those living with HIV and AIDS for over 25 years.
It's up to us to set our action plan addressing the present-day and future needs, issues, and challenges facing people living longest with HIV/AIDS.
HLTSAD is not a time to look back at our traumatic pasts. (That's for World AIDS Day.) Our goal over the coming months is for YOU to set our agenda and priorities for moving forward and take action to make changes.
People living with HIV/AIDS deserve to age with dignity.
Some Priorities
Make the quality of life for HIV long-term survivors and older adults aging with HIV and AIDS a true priority
Demand universal treatment access to help end the HIV epidemic, which is the message of the #JourneyTo400K campaign from the team that created Undetectable Equals Untransmittable (#UequalsU)
Prioritize culturally aware mental health care
Overcome the challenges of poverty and economic insecurity
Fight discrimination and invisibility against older adults with HIV and AIDS. It is called "ageism." We will not condone it.
Resources
According to a 2020 Gallup survey, there are an estimated 18 million adults who identify as LGBTQ+, a 1% increase to 5.6% from 4.5% in the last post in 2017. Of those surveyed, 2.0% of Baby boomers (born 1946-1964) and 1.3% of Traditionalists (born before 1946) identify as LGBTQ+. It's estimated that by 2050, the number of people over the age of 65 will reach 83.7 million, nearly double from 43.1 million in 2012. With those numbers in mind, it is and will continue to be vital that there are services and resources are available for our aging population.
In 2015, Nate Sweeney, head of the LGBT Health Resource Center of Chase Brexton Health Care, founded Honor Our LGBT Elders Day to recognize the contributions and leadership of the older members of the LGBTQ+ community. In 2016, the center officially added May 16th to the National Day registry as National Honor Our LGBT Elders Day.
This year, the day falls on a Monday. Its mission to draw awareness to and appreciation of the lifetime of contributions made by LGBTQ+ older adults. The gains made in recent years toward LGBTQ+ equality sit squarely on the backs of those who struggles and victories, extraordinary courage and everyday authenticity pioneered the path toward freedom. National Honor Our LGBT Elders Day works to unite the LGBTQ+ community and its allies to celebrate and thank those individuals who fought on behalf of us all.
So, how can you participate in National Honor Our LGBT Elders Day today? Here are some ideas:
Find and like on Facebook: https://www.facebook.com/LGBTEldersDay/.
Post your photos and tag #LGBTElderSelfie on Instagram
Share your videos on Facebook! Tag #LGBTEldersday
Email your stories and content to share anytime: lgbt@chasebrexton.org.
Download resource guides at www.lgbtelderday.org for tips on how to honor your community's LGBT elders.
Engage with social media messages:

Celebrating LGBT elders, who through everyday authenticity or activism, have helped improve the lives of all LGBT people. #LGBTEldersDay
Are you part of #LGBTEldersDay? It's a global day of recognition for LGBT Adults everywhere.
Save the date! #LGBTEldersDay is coming up. How will you give? • Bring Awareness, reach out, connect with LGBT Elders everywhere for #LGBTEldersDay
You can get involved! 5/16 is #LGBTEldersDay, it's time to honor the #LGBTElders in your life • Join us in celebrating the contributions of our LGBT elders, who whether quietly or in the spotlight, have made a positive impact on the broader acceptance and rights our community enjoys today. #LGBTEldersDay
LGBTEldersDay celebrates the importance of honoring LGBT older adults and their contributions to our organizations and communities around the world.
National#LGBTEldersDay unifies LGBT communities, and helps the world gain knowledge of best practices for overcoming institutional obstacles as well as individual barriers to implementing LGBT programming into an organization.
Give time, money, and your voice to make a difference this 5/16 #LGBTEldersDay [add organization and donation link here]
Give time, money, and your voice – give what you can to support National LGBT Older Adults on #LGBTEldersDay
Join the movement; share your story and be part of #LGBTEldersDay
Tell your story – Make a difference this 5/16 #LGBTEldersday

Check out these sample tweets to get your followers engaged:

May 16—Join the movement; be part of #LGBTEldersDay. Visit http://Elder.lgbt for more info.
Show respect to our LGBT Elders. #LGBTEldersDay is a day of empowerment to raise awareness for LGBT seniors—http://elders.lgbt #ElderPride
Mark your calendars! 5/16 is coming soon. How will you support your #LGBTElders? Visit http://lgbtelderday.org to learn more. #LGBTEldersDay

Use hashtags to spread the word: NationalHonorOurLGBTEldersDay #NationalLGBTEldersDay #LGBTEldersDay #LGBTElders #LGBTElderSelfies #SeniorPride #ElderPride #ElderAdvocacy
Okay, now to the serious stuff.
LGBTQ+ Veterans & Aging
It cannot be overstated that there are knowledge gaps when it comes to LGBTQ+ Veterans especially aging LGBTQ+ Veterans. Initiatives that seek to provide for LGBTQ+ Veterans and Servicemembers often ultimately leave Veterans out in favor of providing for those currently serving. It may be due to the fact that serving the serving is perhaps more accessible than gauging the complex needs of LGBTQ+ Veterans and working to address them.
Veterans, as a whole, are a complex group comprised of men and women from different eras with varying services and experiences in addition to exposures to war and serving in strict environments for years. Members of the LGBTQ+ community are more complex still as entire life experiences influence the individual with exposures to discrimination, violence, bullying, and other issues. When you overlay one group onto the other, you will find individuals with complex needs derived from both military and civilian life experience.
More specifically, LGBTQ+ Veterans are more likely to report higher rates of sexual harassment and assault, and are more vulnerable to homelessness and unemployment when compared to LGBTQ+ civilians.
Read More
Resources
Further Reading
Chaney, M.P. & Whitman, J.S. (2020). "Affirmative Wellness Counseling With Older LGBTQ+ Adults." Journal of Mental Health Counseling 42(4): 303-322.
Cortes, J., Fletcher, T.L., Latini, D.M., and Kauth, M.R. (2019). "Mental Health Differences Between Older and Younger Lesbian, Gay, Bisexual, and Transgender Veterans: Evidence of Resilience." Clinical Gerontologist 42(2): 162-171.
Hinrichs, K.L.M. & Christie, K.M. (2019). "Focus on the family: A case example of end-of-life care for an older LGBT veteran." Clinical Gerontologist 42(2): 204-211.
Jurček, A., Downes, C., Keogh, B., Urek, M., Gheaf, G., Hafford-Letchfield, T., Buitenkamp, C., van der Vaart, N., & Higgins, A. (2020). "Educating health and social care practitioners on the experiences and needs of older LGBT+ adults: Finding from systematic review." Journal of Nursing Management 29: 43-57.
Mankowski, Mariann. 2017. "Aging LGBT Military Service Members and Veterans." Annual Review of Gerontology & Geriatrics 37 (1): 111–25.
Mark, K.M., McNamara, K.A., Gribble, R., Rhead, R. Sharp, M., Stevelink, S.A.M., Schawartz, A., Castro, C., & Fear, N.T. (2019). "The health and well-being of LGBTQ serving and ex-serving personnel: a narrative review." International Review of Psychiatry 31(1): 75-94.
Today marks the 246th birthday of the United States Marine Corps (USMC).
On November 10, 1775, the 2nd Continental Congress passed the Continental Marine Act of 1775, a resolution that called for two battalions of Marines to serve as landing forces with the fleet. The resolution served to establish the Continental Marines and the birth date of the U.S. Marine Corps.
"That two battalions of Marines be raised consisting of one Colonel, two lieutenant-colonels, two majors and other officers, as usual in other regiments; that they consist of an equal number of privates as with other battalions, that particular care be taken that no persons be appointed to offices, or enlisted into said battalions, but such as are good seamen, or so acquainted with maritime affairs as to be able to serve for and during the present war with Great Britain and the Colonies; unless dismissed by Congress; that they be distinguished by the names of the First and Second Battalions of Marines."

The Continental Marine Act of 1775, 2nd Continental Congress, Philadelphia, PA
Since then, the U.S. Marine Corps has served as protectors of the nation's interests around the world and has participated in every war since 1812. In most cases, Marines were the first servicemembers to fight. As a result, many Marines are proud of their service's heritage and traditions.
Over the years, the Corps developed many traditions. One of the most prominent traditions is the Marine Corps Ball that involves dancing, presenting the Colors, and cutting a birthday cake with a sword. Commands across the globe plan the ball to celebrate the birth of the Corps, bringing Marines together for a sometimes raucous but respectful celebration.
Additionally, every year, the Commandant of the Marine Corps releases a birthday address Corps-wide along with a video.
The Corps also issues a MARADMIN (639/21) outlining Marine Corps Birthday content. Below is taken from this year's message from General Berger, Commandant of the Marine Corps.
"The character of Marines, our unwavering commitment and relentless pursuit of excellence, remains unchanged from that of past generations, even as the character of warfare is ever-changing. These changes will require us to do what Marines do best – adapt and innovate to win any battle or respond to any crisis. Just as Marines who fought in Iraq and Afghanistan over these past 20 years adapted to the demands of protracted counterinsurgency operations – which would have been all too familiar to the Marines of 1970 – we will adapt to the demands of the present and the future, while learning the hard lessons from our recent past. We can't know for certain where future battlefields will be, or how our methods of warfighting will be redefined as threats to our Nation evolve, but we can ensure that the Marines who fight those battles will be forged of the same courage, spirit, and warfighting excellence as all Marines before them."

A Message from the Commandant of the Marine Corps (2021), David H. Berger, General, U.S. Marine Corps, Commandant of the Marine Corps
With all its history and tradition, the United States Marine Corps brings with it nearly two and a half centuries of Honor, Courage & Commitment, the core values that serve as the bedrock of each and every Marine's character.
This all said, to each and every Marine, past and present, thank you for your service in defense of the Nation.
And, again, Happy 246th Birthday, United States Marine Corps!
Read more:
Picture it: Phoenix, AZ. August 1999.
It was during this period that Navy Veteran Monica Helms would create a symbol, a flag to represent her community: the transgender community.
Encouraged by the creator of the bisexual flag, Michael Page, Helms put together a flag comprised of five stripes: two light blue, two pink, and a single, centered white stripe.
In an interview with the Daily Beast, Helms would say that the pattern for the flag just "came to her" one morning upon waking. It wasn't a dream per say but a vision among the first thoughts of the day; in Helms' words: "you're starting to think and your mind is starting to fill with images." From within this parade of pictures, she saw it, the flag, patterned as a play on gendered colors with a stripe for those living outside the binary.
A case of "divine intervention" was what Helms credited with a laugh.
At this point, it is vital to the story of Monica Helms though what most remember will be the symbol she created.
The Story of Monica Helms, Creator & Veteran
Monica Helms was born in 1951 in Sumter, South Carolina and grew up in the sunny state of Arizona. In 1969, she graduated from high school and enlisted in the U.S. Navy in 1970.
From 1970 to 1978, Helms would serve as a nuclear-trained machinist mate on two submarines: the USS Francis Scott Key and the USS Flasher. It was four years into her enlistment that she began dressing as a woman and kept it secret for fear of being kicked out of the Navy. "It was the deepest, darkest secret in my entire life," she wrote, "I would tell someone that I'd murdered someone before I'd tell someone I cross-dressed." Her exploration took place while she was based in Charleston, South Carolina.
In 1976, Helms was assigned to the San Francisco area where she found the LGBT community and started to come out to more people publicly but kept herself closed off in the military. After eight years of service, she left the Navy to start her life as an activist in 1978.
It would be about 19 years before Helms began her transition in 1997. A year later, she reapplied for membership at the Phoenix chapter of the U.S. Submarines Veterans, Inc. under her name but faced pushback. Eventually, she was able to rejoin as Monica Helms and became one of the first women to join the organization.
The Birth of a Symbol
In August 1999, the Transgender Pride flag was born with its colors: light blue for boys, pink for girls, and the middle white stripe for those transitioning, the gender neutral, or the intersex. In the many years that followed, the flag would encompass more of the community as society progressed and gender became less confined to simply male and female.
Although the Transgender Pride flag was birthed in August 1999, the flag would not make its debut to the world until the following year during Phoenix's 2000 Pride Parade. The theme that year was "One Heart, One Mind, One Vision, Take Pride, Take Joy, Take Action."
The Lead Up to Transgender Flag Day
Following its unveiling, Monica Helms' creation was picked up by the transgender community and was incorporated into the LGBTQ collective, even becoming an emoji on mobile phones.
"It does please me but I am overtaken now, a little," she said of the flag's spread across the world over the years, "It's overwhelming that something I created is being used all over the world."
As for Helms, she moved to Atlanta, Georgia to be close to Washington, D.C., where she worked to advocate for transgender people and Veterans. In 2003, her activism led to the founding of the Transgender American Veterans Association (TAVA) where she was president until 2013. TAVA continues to this day as an active Veteran Service Organization for transgender Veterans.
In 2014, Monica Helms decided to donate the original Transgender Pride flag to the Smithsonian National Museum of American History in Washington, D.C., as part of a special LGBTQ collection. That day was August 19, 2014.
Today, Transgender Flag Day serves to commemorate the day the original Transgender Pride flag was added to the Smithsonian's permanent collection which documents the story of the LGBTQ community in America.
When parted with the Transgender Pride flag, Helms' was sad but humbled. Humbled that her "baby" was now a part of the nation's story housed in an institution the will protect and preserve it.
"Our symbol," Helms said, "is part of Americana. It's treated as that."
She currently resides in Atlanta, GA, and has published her memoir, "More Than Just A Flag."
The SITREP thanks Monica Helms for her contribution to LGBTQ history and the LGBTQ community. The Transgender Pride flag serves as a beacon and symbol for the transgender-plus community worldwide. It also goes without saying that we thank her for her service in the U.S. Navy and out in the world of activism and advocacy.
Read More
Monica Helms, Wikipedia
Monica Helms: Creator of the Transgender Flag, VAntage Point, 10 June 2021
Here's the Meaning Behind the Colors of the Trans Flag, Seventeen, 03 June 2021
The Designer Of The Transgender Flag Is A Navy Veteran, Fast Company, 28 July 2017
'Divine Intervention' Helped Monica Helms Create The Transgender Pride Flag, The Daily Beast, 30 June 2017
The History of the Transgender Flag, Point of Pride, 23 April 2015
A Proud Day at American History Museum as LGBT Artifacts Enter the Collections, Smithsonian Magazine, 19 August 2014
Sixty years ago today, the toxic herbicide known as Agent Orange was first sprayed. Developed by Dow Chemical, Agent Orange was a chemical compound designed to defoliate areas of the Vietnamese countryside. This killing of vegetation would disallow the enemy potential cover and destroy crops that fed the people. Agent Orange was one of a group of "tactical use" chemicals known as the Rainbow Herbicides used by the U.S. military in Southeast Asia during the Vietnam War. Chemically, Agent Orange was composed of equal parts 2,4,5-trichlorophenoxyacetic acid (2,4,5-T) and 2-4-dichlorophenoxyacetic acid (2,4-D); in the mix, there were found to be traces of the most toxic form of dioxin known as 2,3,7,9-tetrachlorodibenzodioxin (TCDD). Even in traces, TCDD was found to cause major health problems to many who were exposed and would later to be found to affect the offspring of those exposed.
First sprayed in August 1961, it wasn't until November 1961 that Agent Orange was authorized for use in Operation Ranch Hand, the codename for the U.S. Air Force's herbicide program in Vietnam. On January 9, 1962, the first batch of Agent Orange was unloaded at Tan Son Nhut Air Base in South Vietnam. From there, records show that at least 6,542 spraying missions took place during the course of Operation Ranch Hand from 1962 to 1971. American combat troops did not begin to officially fight in Vietnam until 1965.
Although initial research suggested that the use of Agent Orange could create health problems for those exposed, the compound was employed widely anyway. While in Vietnam, U.S. troops were told not to worry and were reportedly persuaded that Agent Orange was harmless. Upon return home, Veterans of the Vietnam War began experiencing health issues in note only themselves but also in their spouses; those affected would miscarry or have children with birth defects. At that point, Vietnam Veterans started to suspect that their exposure to Agent Orange was the cause of all these problems.
The Aftermath
It would be about six years after the U.S. ended operations in Vietnam when Veterans began filing claims for disability compensation for health conditions they believed were tied to exposure to Agent Orange. However, claims were denied unless it could be proven that these conditions began during time in service or within a year of being discharged.
This ultimately placed Veterans of the Vietnam War in the difficult position of having to prove exposure to Agent Orange after being told by the military that Agent Orange was harmless. All the while, these Veterans developed one or several medical conditions associated with exposure to the chemical compound or, most likely, to dioxin. Health conditions caused by Agent Orange include the following:
Bladder cancer
Hypothyroidism
Parkinsonism
From 1977, when Veterans began filing claims for Agent Orange exposure, to about April 1993, only 486 of 39,419 Veterans had been compensated.
In 1979, about 2.4 million Veterans who were exposed to Agent Orange filed a class action lawsuit that was settled out of court to the tune of $180 million by seven large chemical companies that made the herbicide. The settlement occurred five years after the lawsuit was filed. In the years that followed, the settlement was challenged and some 300 Veterans filed additional lawsuit before the U.S. Supreme Court confirmed the settlement in 1988. At that point, the settlement had gained interest and had risen to $240 million.
In 1991, President George H.W. Bush signed the Agent Orange Act into law. The act mandated that the some diseases associated with Agent Orange exposure and other herbicides be treated as the result of wartime service. This helped codify the VA's response to Veterans with health conditions related to exposure to Agent Orange.
Approximately 20 million gallons of Agent Orange was used in Vietnam from 1961 to 1971, it's been reported that roughly 300,000 troops have died from exposure and an estimated 400,000 Vietnamese people have also died.
For Veterans Exposed to Agent Orange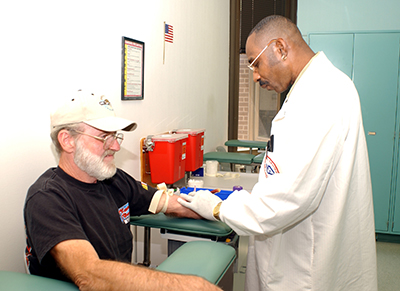 Over the years, the VA has stepped up its efforts to reach out and address health conditions in Veterans exposed to Agent Orange. Veterans can now file claims for disability compensation for exposure to the herbicide. The conditions are outlined above.
The VA's Agent Orange page also states: "If we denied your claims for any of these conditions in the past, we'll automatically review your case again. You don't need to file another claim. We'll send you a letter to let you know we're reviewing your case." This pertains to the most recent additions to the list of presumptive conditions: Bladder cancer, hypothyroidism, and Parkinsonism.
If you are a Veteran of the Vietnam War and served in locations that exposed you to Agent Orange, the VA states that you have a presumption of exposure. You will need to do the following to put together a claim:
Below are some helpful links should you decide to pursue a disability claim with the VA:
Read more
Although the Purple Heart was created by President George Washington on this day in 1782, National Purple Heart Day has only been around since 2014. National Purple Heart Day is also known as Purple Heart Day, Purple Heart Recognition Day, and Purple Heart Appreciation Day. It's considered an unofficial observance though communities across the nation observe the day in a number of different ways.
But first, let's go through the history of the Purple Heart and its appearance within the LGBTQ+ Veteran community.
Before that, the SITREP would like to express appreciation for each and every servicemember and Veteran who has given life and limb for this nation's defense. Thank you for your service and for your sacrifice.
Now, let's get into it.
---
A Brief History
In 1782, General George Washington was the commander in chief of the Continental Army and he created the "Badge for Military Merit" that consisted of a purple, heart-shaped piece of silk edged in silver with the word Merit stitched across the front in silver.
The badge was presented to soldiers for "any singularly meritorious action" and allowed its wearers to bypass guards and sentinels without being challenged. Additionally, the honoree would have his name and regiment inscribed in a "Book of Merit."
During the Revolutionary War, only three soldiers were known to have been awarded the "Purple Heart": Elijah Churchill, William Brown, and Daniel Bissell, Jr. Sometime after, the "Book of Merit" was lost and the badge was forgotten, that is, until 1927 when U.S. Army Chief of Staff General Charles P. Summerall sent a draft bill to Congress to "revive the Badge of Military Merit."
The bill was ultimately unsuccessful and the cause of reviving the decoration went to General Summerall's successor General Douglas MacArthur in 1931. It was General MacArthur's hope that the "Purple Heart" be revived in time for the bicentennial of George Washington's birth.
This time around, the effort was successful and the U.S. War Department announced the creation of the "Order of the Purple Heart" on Washington's 200th birthday, February 22, 1932. In its first days, the Purple Heart was only authorized to be awarded to those serving in the Army or the Army Air Corps. It wasn't until 1942 that a presidential order would be signed opening the Purple Heart to all branches of the military including the U.S. Coast Guard.
---
Awarding the Purple Heart
Since the Revolutionary War, the Purple Heart has reportedly been awarded to more than 1.8 million servicemembers. Below is an estimation of awards for every conflict since the badges creation in 1782:
Revolutionary War: Three
World War I: 320,000 (Awarded retroactively to U.S. Army personnel wounded in action or who were presented a "Meritorious Service Citation Certificate" for actions during the war.)
World War II: 1,000,000
Korean War: 118,600
Vietnam War: 351,000
Persian Gulf War: 607
War in Afghanistan: 12,500
Iraq War: 35,000
To date, the criteria for earning the Purple Heart continues to evolve and is too long to list. In general, the medal is awarded to U.S. servicemembers who have been wounded, killed in action, or have died or may die from wounds received in any action against the United States, action with an opposing armed force, the results of any hostile "foreign force", and other situations where servicemembers find themselves under attack.
---
🌈 The Purple Heart in the LGBTQ+ Veteran Community
Since the beginning, LGBTQ+ men and women have served in our nation's military and have gone on to earn awards for their service. While researching for this article, it was surprising to find how few LGBTQ+ personnel were out there who had earned a Purple Heart. Below are some noted recipients of the Purple Heart and articles found in the search for this article:
Technical Sergeant Leonard Matlovich, United States Air Force, for injuries from a land mine in Da Nang, Vietnam.
---
Staff Sergeant Eric Fidelis Alva, United States Marine Corps, for loss of limb due to a land mine in Iraq in 2003.
---
Sergeant Robert Stout, United States Army, awarded after grenade sent shrapnel into his arm, face, and legs while he was operating a machine gun on a Humvee in May 2004.
---
Stephanie Heart, United States Army, awarded after being wounded in a rocket attack in 2004.
---
Senior Chief Petty Officer Kristin Beck, United States Navy, awarded for wounds suffered in combat.
If you know of any LGBTQ+ Veterans or Servicemembers who have received the Purple Heart, feel free to send a message to the SITREP so they can be mentioned in future content: contact@sacrainbowsitrep.com.
---
Read More About the Purple Heart
The U.S. Coast Guard is one of the oldest organizations of the federal government. On August 4, 1790, President George Washington signed the Tariff Act that called for the construction of ten vessels to enforce federal tariff and trade laws and to prevent smuggling. The organization served as the nation's only armed force afloat up until 1798 when the Navy Department was established.
For nearly 125 years after its formation, the Coast Guard was known by several names: "revenue cutters," the "system of cutters," the Revenue Marine, and finally the Revenue Cutter Service. In 1925, the service adopted its present name the U.S. Coast Guard under an act of Congress that merged the Revenue Cutter Service and the U.S. Life-Saving Service.
It was also under that same act of Congress that the Coast Guard was codified alongside the nation's other armed services in that it "shall constitute a part of the military forces of the United States." In 1939, President Franklin Roosevelt ordered the transfer of the Lighthouse Service to the Coast Guard and in 1946, Congress transferred the Commerce Department's Bureau of Marine Inspection and Navigation. Both transferred placed lighthouses and merchant marine licensing and merchant vessel safety under the Coast Guard's purview. At this point, the Coast Guard served as the nation's single maritime federal agency dedicated to saving life at sea and enforcing the United States' maritime laws.
In 1967, the Coast Guard was transferred to the newly-formed Department of Transportation after serving under the Treasury Department for 177 years.
In 2003 and as a result of the terrorist attacks on September 11, 2001, the Coast Guard was transferred to the new Department of Homeland Security (DHS) where it serves as the front-line agency for enforcing the nation's law at sea, protecting the marine environment and the nation's coastline and ports, and saving life. The Coast Guard operates under the DHS during peacetime but serves as part of the Navy Department in times of war or at the direction of the President of the United States.
Today, the U.S. Coast Guard has approximately 43,000 active duty personnel, more than 8,000 Reservists, and 30,000 Auxiliary personnel that serve in several fields including operation specialists, small-boat operators, maintenance specialists, electronic technicians, and aviation mechanics. These men and women carry out the Coast Guard's responsibilities of providing search and rescue (SAR), maritime law enforcement (MLE), aids to navigation (ATON), ice breaking, environmental protection, port security, and military readiness.
To all our U.S. Coast Guards, Reservists, and Auxiliaries, thank you for stepping up to serve and defend our nation!
🌈 LGBTQ+ Coast Guard Stories 🌈
Read more: