Transgender people have served in all branches of the U.S. military and are a rich part of history. Here are some notable Veterans:
Kristin Beck
Beck served 20 years in the U.S. Navy Seals where she was a member of the Naval Special Warfare Development Group and the special counter-terrorism unit SEAL Team Six. For her service, Beck was awarded the Bronze Star with Combat Distinguishing Service, the Defense Meritorious Service Medal, and the Purple Heart. She co-wrote the book Warrior Princess, and was the subject of the documentary Lady Valor.
---
Allyson Robinson
Robinson graduate West Point with a degree in physics in 1994. She served in the U.S. Army until 1999, after which she became an ordained Baptist minister. She has held prominent leadership positions in the Human Rights Campaign (HRC) and OutServe-SLDN.
---
Monica Helms
Helms served in the U.S. Navy from 1970-1978. She is the creator of the Transgender Pride Flag, and is the founder of the Transgender American Veterans Association (TAVA). In 2004, she was elected as a delegate in the 2004 Democratic National Convention in Boston Massachusetts, making her the first trans person from Georgia to be elected to a DNC Convention.
---
Shane Ortega
Ortega served in both the U.S. Army and U.S. Marines. He is often credited as the first openly transgender service member. He served in 3 hostile fire combat tours, and executed over 400 combat missions.
---
Jamie Shupe
Shupe served in the U.S. Army as a tank mechanic. Shaupe, who in the press has stated a preference for they/them pronouns, was the first person in the U.S. to win the right to list a non-binary gender on their driver's license, obtained through the state of Oregon.
---
Christine Jorgensen
Jorgensen served in the U.S. Army and is credited as being the first person in the U.S. to become widely known for having gender affirming surgery. She worked as an actress and nightclub singer, and remained a spokesperson for transgender people throughout much of her life.
---
Renée Richards
Richards served in the U.S. Navy after completing a degree at Yale University and earning a medical degree from the Rochester School of Medicine. While in the Navy, Richards won both the singles and doubles at the All Navy Championship. After transition, Richards famously won a case against the United States Tennis Association, which was found to have discriminated against her by not allowing her to play in the U.S. Open as a woman. Richards went on to have a successful tennis career before retiring to return to medical practice.
---
Fallon Fox
Fox served in the U.S. Navy as an operations specialist on the USS Enterprise. She later became a mixed martial arts (MMA) fighter, and after two professional fights, came out publicly as transgender in 2013. In coming out, she became the first openly transgender athlete in MMA history.
---
Janae Kroc
Janae served in the U.S. Marines from 1991-1995 during which she was selected for Presidential Security duty under President Bill Clinton, She provided security for some of the Joint Chiefs of Staff and officers at the Pentagon from 1992-1994. From 2004-2005, she was assigned to the security force at the Presidential retreat at Camp David. Kroc began power lifting in 1991 after joining the Marines, and went on to win a world championship and become a world record holder in powerlifting.
---
Amanda Simpson
Simpson served at the Pentagon as the Deputy Assistant Secretary of Defense for Operational Energy. While Simpson is a civilian employee, her position in the Pentagon equate to that of a two-star general. Simpson was the first openly transgender person to hold a leadership role in the Pentagon.
---
This post is part of today's observance of the International Transgender Day of Visibility (TDOV). View today's 1st post and the post on Transgender Veterans.
Every year on March 10 — and throughout the month of March — local, state, federal, and national organizations come together to shed light on the impact of HIV and AIDS on women and girls and show support for those at risk of and living with HIV. This year marks the 16th annual observance of National Women and Girls HIV/AIDS Awareness Day (NWGHAAD).
The HIV/AIDS community continues to make progress towards eliminating HIV and AIDS in the U.S., but women remain vulnerable to infection — especially black or African-American and Hispanic women. Black women accounted for the largest share of new HIV diagnoses among women in the U.S. in 2018. Poverty, stigma, medical mistrust, and fear of discrimination often prevent some women from getting tested or from seeking care.
An estimated 14% of transgender women have HIV. Transgender women experience stigma and discrimination and often encounter healthcare providers or clinics lacking knowledge of transgender issues or proper inclusive language. These all pose obstacles to HIV testing, prevention, and care that can be addressed among transgender women.
We can help change these statistics!
The 2021 NWGHAAD theme, "You. Me. WE. Changing the face of HIV, highlights the role that everyone can play in HIV prevention- individuals, community organizations, health care professionals, businesses, faith institutions, and so many others. There are steps we can all take to protect ourselves, our partner, our family, and our neighbors. By working together, we can help eliminate HIV and improve the quality of treatment and care for people currently living with HIV.
FAQ ON National Women & Girls Hiv/Aids Awareness Day
What is National Women & Girls HIV/Awareness Day?
National Women and Girls HIV/AIDS Awareness Day (NWGHAAD) is an annual, nationwide observance, led by the U.S. Department of Health and Human Services' Office on Women's Health (OWH). Every year on March 10 — and throughout the month of March — local, state, federal, and national organizations come together to shed light on the impact of HIV and AIDS on women and girls and show support for those at risk of and living with HIV. This year marks the 16th annual observance of NWGHAAD.
Why is National Women & Girls HIV/AIDS Awareness Day important?
HIV and AIDS are still widespread public health issues, and women remain vulnerable to infection — especially African-American and Hispanic women.2 In fact, any woman who has sex can get HIV, regardless of race, ethnicity, age, or sexual orientation. Today, nearly 1 million people in the U.S. are diagnosed with HIV,1 and nearly 1 in 4 of them are women.1
There are steps you can take to protect yourself, your partner, patients, your family, and your neighbors.
Get an HIV test, which is free and confidential. To find a location, visit gettested.cdc.gov.
Prevent HIV by using a latex condom every time you have sex.
If you are HIV-negative and your partner has HIV, talk to a doctor about taking pre-exposure prophylaxis (PrEP), a daily pill that can reduce your risk of getting HIV from sex by more than 90%. Find a provider near you at PrEPlocator.org(link is external).
If you are living with HIV, talk to your doctor about ways to stay healthy and take your medication as prescribed to achieve and maintain an undetectable viral load. It can help prevent spreading HIV to your sexual partner or if you are pregnant, to your baby.
If you think you may have been exposed to HIV, visit a doctor or nurse right away. The doctor may decide that you should get post-exposure prophylaxis (PEP). PEP is an anti-HIV medicine that you take within 72 hours of possible exposure to HIV to lower your chances of getting HIV.
If you are a health care professional, you should know the screening guidelines, talk to patients about their risk, and encourage patients living with HIV to adhere to treatment.
Who should participate in National Women & Girls HIV/AIDS Awareness Day?
Any individual or organization can observe National Women and Girls HIV/AIDS Awareness Day. OWH invites public and private organizations at the local, state, and national levels to participate.
How do I observe National Women & Girls HIV/AIDS Awareness Day?
You can plan a National Women and Girls HIV/AIDS Awareness Day event; spread the word on Twitter, Facebook, Instagram, or Tumblr about the day; and use the hashtag #NWGHAAD on social media. Use these materials to get started.
SOCIAL MEDIA ASSETS TO PROMOTE NWGHAAD
To save some time, below is a gallery of images to promote NWGHAAD; you can also find the social media tookit here: https://www.womenshealth.gov/nwghaad/resources/toolkit.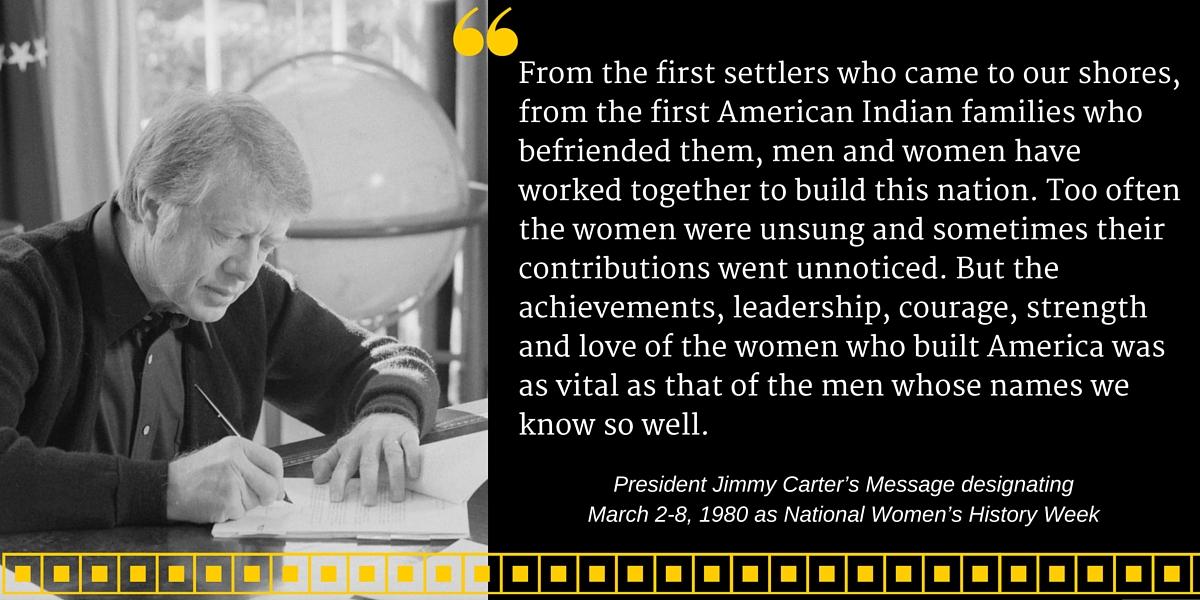 In 1981, the U.S. Congress passed Public Law 97-28 which authorized and requested the President proclaim the week beginning March 7, 1982 as "Women's History Week." For the next five years, Congress continued to pass joint resolutions designation a week in March. After being petitioned by the National Women's History Project in 1987, Congress passed Public Law 100-9 which designated the whole month of March 1987 as "Women's History Month." Over the next seven years, Congress passed resolutions for the President to make an annual proclamation for the month of March. In 1995, the President started to issue a series of annual proclamations designating March as Women's History Month to celebrate the contributions women have made to the United States and recognize the specific achievements women have made over the course of American history in a variety of fields.
Women continue to make history to this very day. For example, the United States voted for its first-ever female Vice President in the 2020 General Election in Kamala Harris and, recently, female recruits arrived at MCRD San Diego to make up the Marine Corps' first coed company in the base's 100-year history for boot camp. For the purpose of this post, we'll focus on the contributions of our nation's Women Servicemembers and Veterans.
According to the VA's Women Veterans Make History page, women who served did not formally fall under a military command until the early 20th century. Before then, women served in various capacities starting as early as the Revolutionary War. It's estimated that more than 400 women fought in the Union and Confederate armies during the Civil War.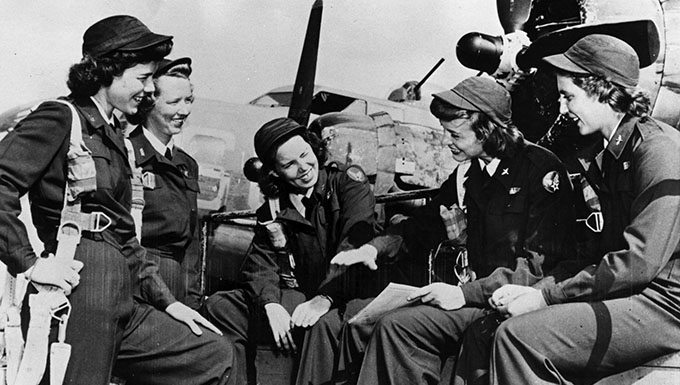 As the nation entered the 20th century, the number of Servicewomen increased. During World War I, approximately 35,000 women served as nurses and support staff. In World War II, that number increased to about 140,000 women who took on critical billets in military intelligence, cryptography, and parachute rigging. During WWII, 1943 specifically, the U.S. Marine Corps Women's Reserve was formed.
It wasn't until 1948 when Congress passed the Women's Armed Services Integration Act that Servicewomen were granted permanent status in the military thereby entitling them to benefits when they left the ranks to become Veterans.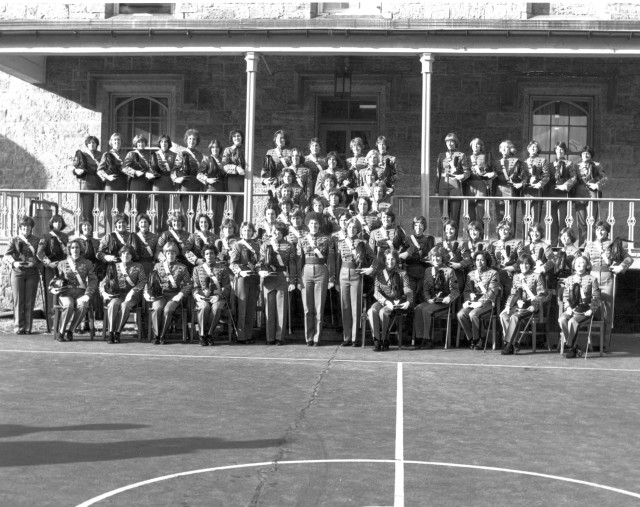 During the Vietnam War, approximately 7,000 women served in Southeast Asia. In 1976, women were admitted to America's service academies at West Point (U.S. Military Academy), Annapolis (U.S. Naval Academy), and Colorado Springs (Air Force Academy). In the early 1990s, more than 40,000 women deployed in support of Operations DESERT SHIELD and DESERT STORM.
More recently, since the start of Operation ENDURING FREEDOM following 9/11, over 700,000 women have served in OEF and 2003's Operation IRAQI FREEDOM (OIF).
The U.S. Armed Forces make efforts to recognize the contributions of women to our nation's defense. Below are their respective pages commemorating the service of women in the military.
When Servicemembers finish their service, they become Women Veterans. The VA has made the health of Women Vets a priority and the following is listing of resources.
Over the course of the month, the SITREP will highlight a resource for Women Veterans. You can also follow the SITREP socials for more content as well as our Women Veterans resource page.
Last but not least, thank you to all Women serving in the U.S. military and to all Women Veterans for your service to the nation!
For more Women's History, check out www.WomensHistoryMonth.gov and the National Women's History Museum.
Do you ever wonder how organizations, businesses, and individuals know when a certain observance or awareness month, week, or day is? If so, below is a tailored list of observances for the month of March 2021 specifically for military, Veterans, and LGBTQ+ folx. We may issue graphics for some of the events listed below. For those that are not illustrated, there are links below to find out more information.
History
March 2, 1943: The Battle of the Bismarck Sea Begins
March 3, 1915: The U.S. Navy Reserve is established
March 4, 1789: The 1st Meeting of Congress under the U.S. Constitution occurs in New York City
March 5, 1942: The U.S. Navy Seabees are founded
March 7, 2019: U.S. District Judge George Russell III lifts order against the Trump Administration's transgender military ban
March 8, 2019: The Pentagon announces enforcement of the transgender military ban
March 10, 1778: Lt. Frederick Gotthold Ensign is dismissed for "sodomy"
March 13, 2014: The Palm Center reports no compelling medical reason for the transgender military ban
March 15, 1919: The American Legion is founded
March 15, 1942: U.S. War Department lays out procedures for rejecting gay draftees
March 19, 1941: The Tuskegee Airmen are founded
March 19, 2003: Operation IRAQI FREEDOM begins
March 24, 1999: The Kosovo War begins
March 27, 1947: The Truman Doctrine Policy is created
March 27, 1981: Doe v. Alexander allows the U.S. military to refine regulations to deny payment for hormonal therapy and reassignment surgeries; those found to be taking therapies or having surgeries were barred from enlisting or discharged from the ranks.
March 29, 1994: The Somalia Campaign ends
Monthly
Weekly
Daily